Greetings!
Join us on Saturday, March 29th at our annual Casino Night for a fun night full of food, drinks, games, and so much more! All proceeds go to benefit the Gloria Gemma Breast Cancer Research Foundation. Don't miss out on a great night for a great cause!
Click below to register for our event!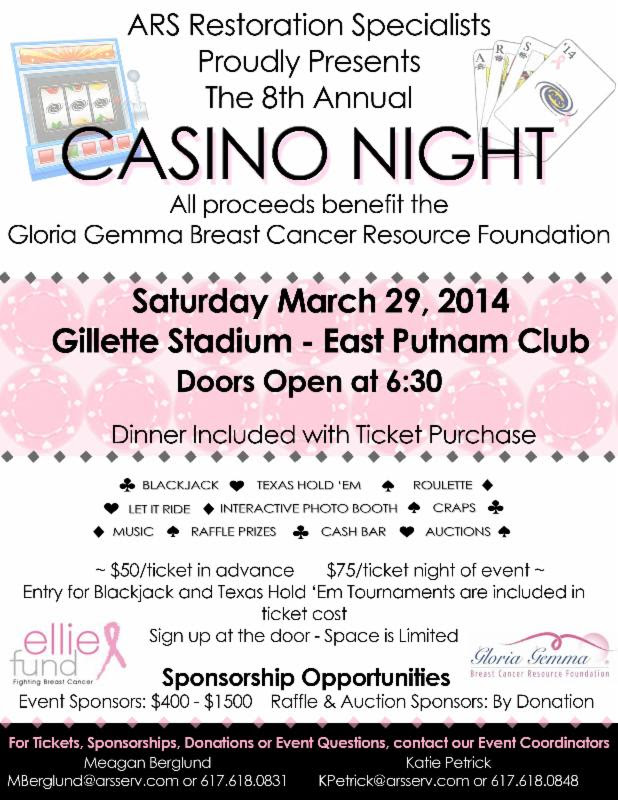 Thank you for your time and we hope to see you there!
Sincerely,
Kate Petrick
ARS Restoration Specialists
kpetrick@arsserv.com
617-969-1119