Local 718 LODD - Boston Strong
The Newton Firefighter's Association and the Newton Fire Department would like to offer our heartfelt condolences to the families of Firefighter Michael R. Kennedy of Ladder 15, and Lieutenant Edward J. Walsh of Engine 33, The Boston Fire Department, and IAFF Local 718.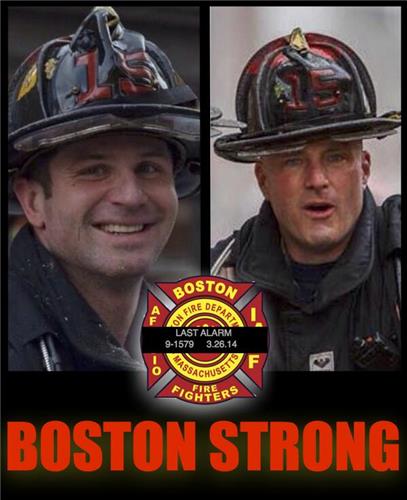 We will carry on -Boston Strong- in the name of our brothers and sisters who have given the ultimate sacrifice in the effort to save others.
We ask that you please keep the families of the fallen in your thoughts and prayers in their time of great sorrow.
A Lieutenant Walsh - Firefighter Kennedy Memorial Fund
has been established at the Boston Firefighters Credit Union

Donations will be accepted by mail by sending a check to:

Lieutenant Walsh - Firefighter Kennedy Memorial Fund
Boston Firefighters Credit Union
60 Hallet Street
Dorchester, MA 02124