Newton Firefighters in Mr. Sid Magazine Fundraising Fashion Show
Updated On: May 129, 2014
The event was a kick off for the new Mr Sid magazine as well as fund raiser for the Lt Walsh/ FF Kennedy fund. 9 Newton Firefighters participated in the show. Raffles were drawn and a certain percentage of the sales that took place Thursday night through Sunday were donated to the fund that was set for the two Boston Firefighters that were lost battling a 9 alarm fire in the back bay.

We want to thank Mr Sid, Stuart and Barry Segal, Goodwin Group, photographer Tatiana Blanco, and all the many guests that made this event a great success. We raised over $3500.00 the first night and hope to see that number continue to climb for such a great cause.

If its time to upgrade the wardrobe, then what better time to visit Mr Sid and help out a great cause at the same time!!!!!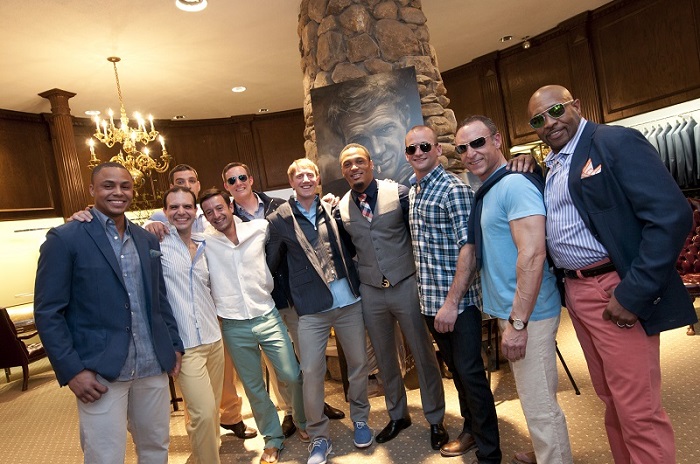 In the photo from left to right is FF Jamal Stephens, FF Dario Mazzola, FF Derek Mandatori, LT Adam Hunt, New England Patriot, Patrick Chung, FF Peter Leone, LT James Trudo, FF Hugh Little, Back row from left to right is FF Norman Griffiths and FF Ed Hunter.